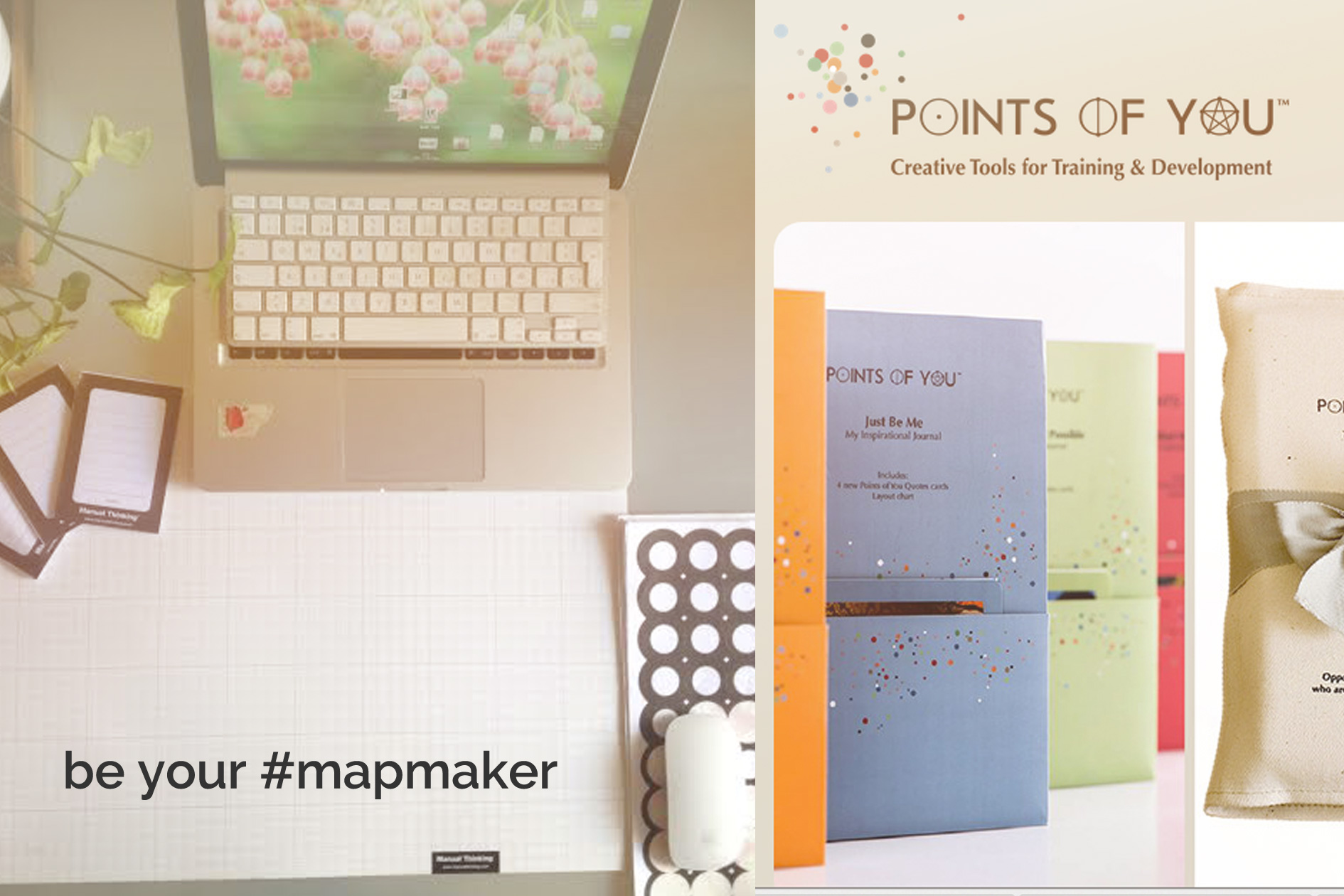 Sé el mapmaker de tu vida
Publicado el
4 septiembre, 2015
Be your mapmaker.
Si para muchos el momento de redefinir el camino que va a tomar el año nuevo es el 1 de enero, con todos esos propósitos que se hacen delante de las copas de champán cuando suenan las doce campanadas, para mí es ahora. Mi año empieza después del verano.
Para mí es una gran alegría saber que soy mapmaker de cada nuevo ciclo de mi vida. Es ahora cuando dibujo mi ruta para el próximo año. Y no me marco objetivos, ojo, porque el cerebro no entiende de objetivos: entiende de visiones, de dirección. Si ya tenía mis estrategias para buscar en mi interior la respuesta a las preguntas transcendentes que me hago en estos momentos para tomar conciencia de mí misma, para cuestionarme a qué quiero renunciar en mi vida, y qué mantener, este año tengo dos nuevas herramientas fantásticas que quiero compartir con vosotros.
La primera son los mapas de Manual Thinking. Para alguien como yo que adora viajar, y que organiza sus ideas dibujando en un papel, estos mapas han sido un auténtico regalo. Son una especie de pizarra plegable que me permite visualizar y organizar mis ideas y pensamientos. Con sus pegatinas de diferentes formas y colores puedo ser todo lo creativa que quiera y, creedme, el resultado es revelador. Una herramienta que en un principio utilicé para mi trabajo, ahora se ha convertido también en una herramienta de mi vida.
La segunda sí que fue literalmente un regalo que me hicieron. Se trata de Points of you, una herramienta creativa de coaching que, a través de preguntas poderosas acerca de un tema a tu elección, permite obtener respuestas inspiradoras con algo tan simple como una carta que tiene una sola imagen, y una sola palabra.
Con la suma de estas dos herramientas y la clásica rueda de la vida del coaching, empiezo este nuevo ciclo basado en la alegría. Porque este año quiero que la alegría impregne todo lo que hago.
Os invito a hacerlo. Colocaos en el centro de vuestro mapa personal, y alrededor de este primer círculo organizad los temas que consideréis importantes. Veréis cómo de cada uno de ellos acaban colgando las respuestas que os darán la dirección a seguir. Además, creedme, es muy divertido  🙂