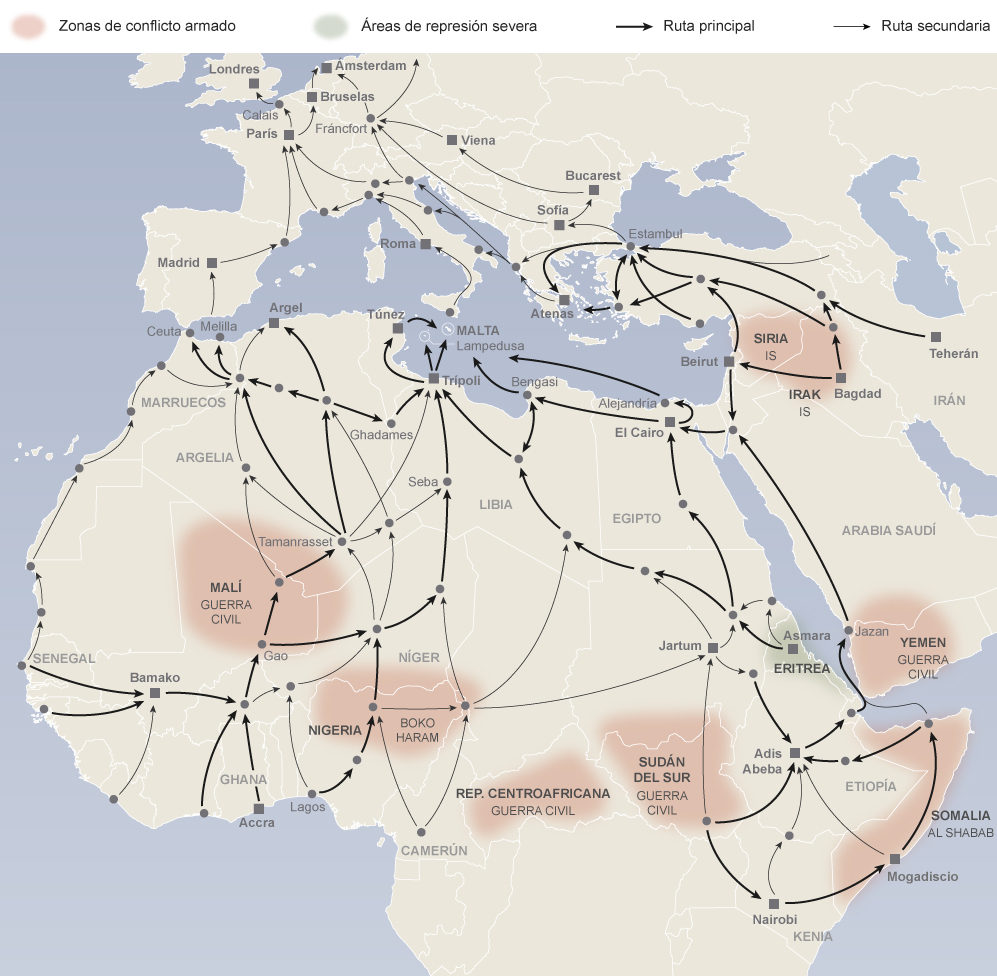 Siento un profundo quejido
Publicado el
11 septiembre, 2015
¿Qué está pasando en la humanidad?
Siento un profundo quejido.
Según datos de ACNUR en dos años al menos 850.000 personas cruzarán el Mediterráneo en busca de refugio en la UE.  ¿Qué estamos haciendo para cambiar esto?
A 9 de septiembre el número de refugiados que han cruzado el mar Mediterráneo son más de 382.000 personas. Y digo bien personas,  como tu y como yo.
Son datos, fríos, pero reales. El azote de la crisis migratoria en los últimos meses además ha puesto cara e historias a muchos de esos datos. Quién más y quién menos hemos sentido ese quejido del corazón, esa sensación de llorar por dentro, de que no hacer nada es, sencillamente, perder la dignidad.
Yo no soy buena solucionadora de problemas, sin embargo sí tengo esa chispa de creatividad que me permite enfocar mis talentos para transformar retos de una situación límite en nuevas oportunidades en positivo. Optimizar lo que mejor sé hacer. En mi vida la alegría y la generosidad han sido y son mi guía, desde el ser y ahora toca aprender a desaprender creando espacios para una nueva economía colaborativa y solidaria.
Yo estoy vinculando uno de mis proyectos más apasionantes "Play to Win" para aplicar mi filosofía de jugar para ganar en beneficio de muchos. Un proyecto en el que he decidido involucrar a esos refugiados en diferentes estadios del mismo: tanto desde el alma –puesto que de este momento y este quejido nace el proyecto- como desde su creación, materialización y beneficios.
Y, ¿por qué? Porque la base del Play to win es la creatividad, energía positiva y la intuición. Es la aplicación de la sabiduría más antigua del universo para romper los círculos viciosos que nos imponen las culturas, las creencias que nos limitan. Es un juego basado en la elección de unas cartas que, en realidad, te eligen a ti. Y así me siento yo, elegida para embarcarme en un proyecto que de alguna manera colabore a aportar un espíritu de superación, generosidad y alegría .
Con toda mi admiración y solidaridad por esa gente luchadora y valiente. Con todo mi apoyo no sólo financiero a través de las ONG's que se encargan de hacer menos terrible su travesía, sino dedicando mi propia productividad a crear con ellos un Play to win del siglo XXI que venga lleno de su fuerza y su sabiduría.  Espero, de todo corazón, que esta oportunidad que siento que tengo entre mis manos, llegue a las suyas.